Chunbo (Katherine) Yu - Has an M.A. in Applied Statistics and a Ph.D in Applied Mathematics.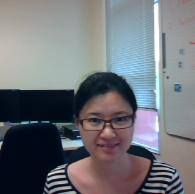 With 12 years working experience in data modeling and reporting. Her experiences include but are not limited to developing and maintaining interactive dashboards, conducting various preliminary and in-depth analyses. She has developed a Power BI dashboard to monitor employee performance through various aspects, in which the managers were able to identify if an employee is performing to the standard, and whether there is any room for teamwide improvement.
Katherine is working on MMM models like Facebook's Robyn.